Microbatch: Anniversary Edition

---
Each month we create a unique inclusion bar, made in tiny batches for one month.
This month marks 10 years since we sold our first chocolate bar! It's hard to believe how much can develop and change in a decade. We are eternally grateful for our loyal supporters and customers who have stood by us through the years.
For this month's microbatch, we feature chocolate from the very first origin we ever worked with- Madagascar, Sambirano. We start with a robust 72% dark chocolate, and add dried sweetened cranberries and roasted pumpkin seeds. It captures the essence of the fall season, and celebrates the harvest of the last decade that we have been making chocolate. We're also showcasing packaging reminiscent of our earliest days with intricately hand foiled chocolate, wrapped in linen paper.
Thank you for your continued support, and cheers to the next 10 years!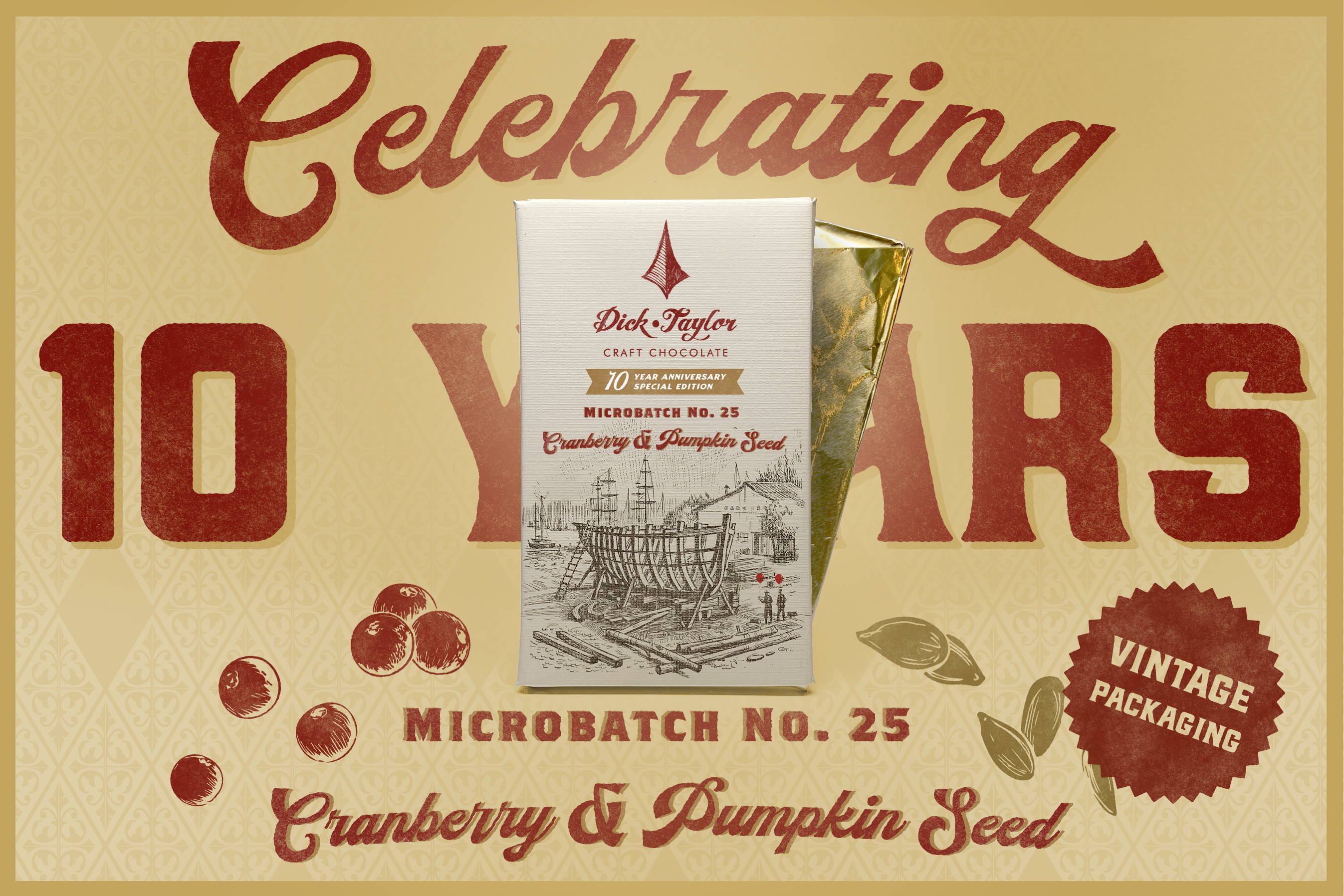 INGREDIENTS: Dark Chocolate (Cacao*, Cane Sugar*), Cranberries*, Pumpkin Seeds*, Sunflower Oil*
*ORGANIC