MOTHER'S DAY COOKIE BAKE OFF:
Dustin's Mom, Lori's Oatmeal Peanut Butter Chocolate Chip Cookies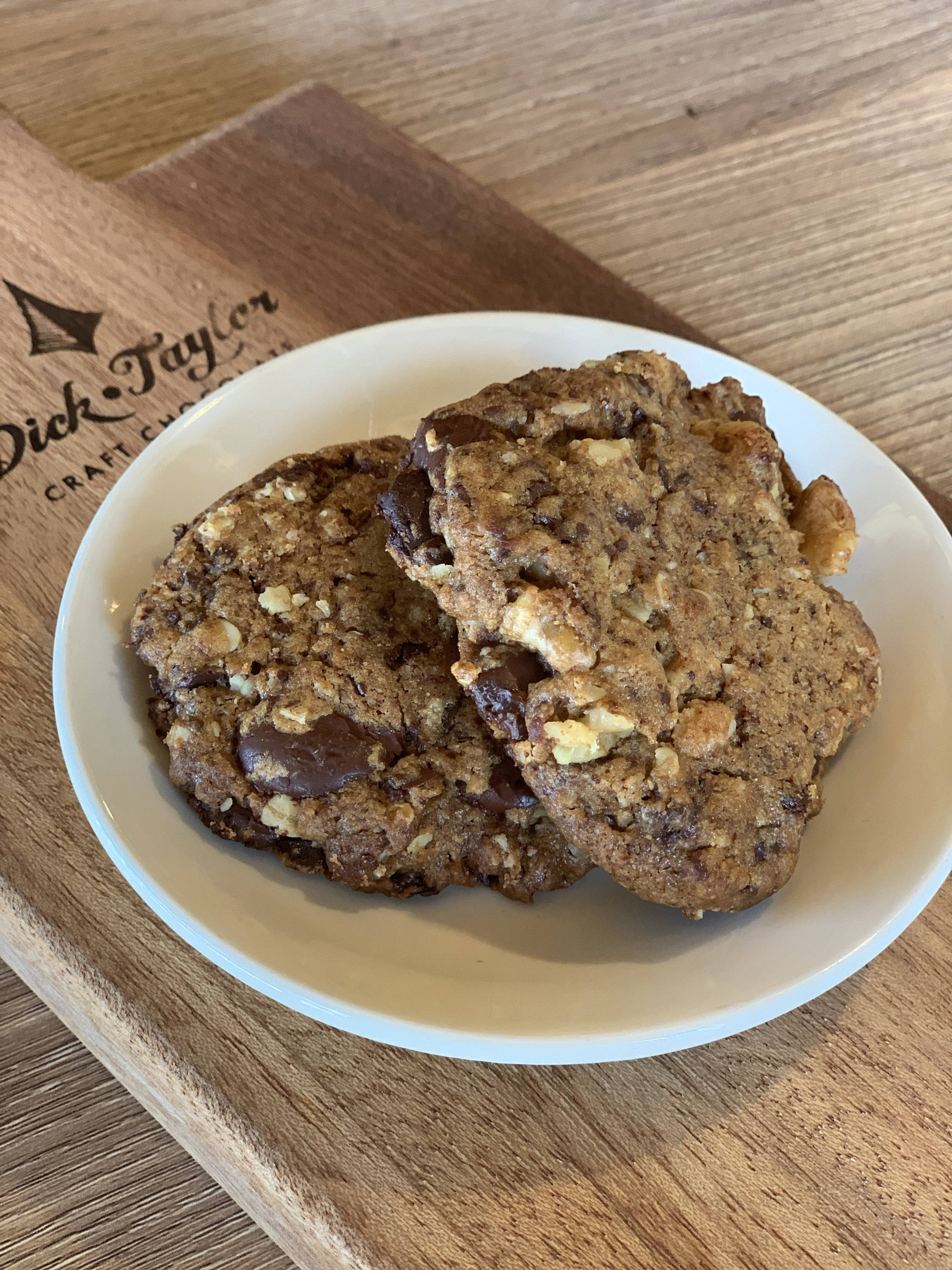 INGREDIENTS:
1 cups old-fashioned rolled oats
2 cups all-purpose flour
1 teaspoon baking powder
1 teaspoon baking soda
1 teaspoon salt
2 sticks (1 cup) unsalted butter, softened
1 cup granulated sugar
1 cup firmly packed light brown sugar
1 tablespoon vanilla extract
3/4 cup peanut butter
2 large eggs
8 ounces of DT Baking Chocolate chips
8 ounces DT Couverture, grated
1 cup chopped walnuts

DIRECTIONS:
In a food processor pulse 3/4 cup oats until ground fine. In a large bowl stir together ground oats, remaining 1/4 cup whole oats, flour, baking powder, baking soda, and salt.
In another large bowl with an electric mixer beat together butter and sugars until light and fluffy and beat in vanilla and peanut butter. Add eggs, 1 at a time, beating well after each addition, and gradually beat in flour mixture. Add chocolate chips, walnuts and grated chocolate, beating just until combined. Chill cookie dough, covered, at least 2 hours and up to 1 week.
Preheat oven to 325°F.
Form rounded tablespoons of dough into balls and arrange about 2 inches apart on ungreased baking sheets. Flatten balls slightly.
Bake cookies in batches in middle of oven 15 minutes, or until just pale golden. Cool cookies on baking sheet 5 minutes and transfer to racks to cool completely.